Steven Xu Tan | President
Appointed as President of China Telecom Americas in August 2017, Mr. Tan is responsible for business operations and development across the United States, Canada and Latin America. Mr. Tan brings with him more than two decades of Telecommunications industry experience working in both domestic China and overseas markets.
Before embarking on his leadership role at China Telecom Americas, Mr. Tan served as vice president in charge of global carrier business at China Telecom Global from 2012 to 2017, and as Executive Vice President of China Telecom Hong Kong International working to expand China Telecom's presence in key Asia/Pacific markets by opening and overseeing operations at multiple branch offices across the region.  Mr. Tan began his career at China Telecom's Guangdong Provincial Branch.
Steven received a B.S. degree from Nanjing Aeronautics and Astronautics University, a Master of Economics Degree from Sun Ye-san University in Guangzhou, China, and an MBA degree from University of Chicago Booth School of Business.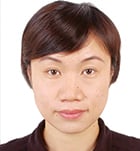 Yi Yu | Vice President
Ms. Yu embarked on a career in international business with China Telecom in 2001 at China Telecom's Headquarters in Beijing. After a successful start to her career in Beijing, Ms. Yu accepted a leadership position in Hong Kong and successfully grew China Telecom Global's Wholesale, Carrier Business throughout the Asia-Pacific Region. With a proven track record for success and vast knowledge of China Telecom's products and services, Ms. Yu relocated to the United States to lead CTA's Wholesale, Carrier Business before heading up Solution & Delivery Operations across the Western Hemisphere. Ms. Yu holds a Bachelor's Degree in International Economics from Hunan University.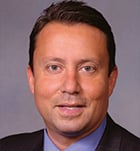 Luis E. Fiallo | Vice President
Luis brings to the table executive-level operations expertise to build, transform, and deliver profitable results to global technology companies, with a focus on North/South America, China, and Europe. He is a recognized leader in the technology field, with a keen sense of innovation and business strategy and accomplished financial and operating results in large, multi-national organizations, as well as start-up environments.  Over 25 years of leadership experience working at Fortune 500 companies and entrepreneurial early-stage technology-based firms. He also served in the government and was appointed by the President of the United States to the President's Information Technology Advisory Committee (PITAC) and by the Governor of Virginia to the Commonwealth's Broadband Roundtable.
In his most recent position as Vice President of China Telecom Americas, Luis oversees the company's overall mission of connecting the world and delivering superior telecommunication service.  He is directly responsible for all wholesale services and Latin American operations for the Americas. He also leads multiple corporate functions that include Sales, Corporate Development, Corporate Communication, Legal and Government Affairs, Corporate Compliance, and other strategic business operations.
Before joining CTA, Luis was responsible for leading the turnaround of iLearning Inc., a distance learning company that was owned by Sylvian Learning.  His result led to new business growth that was the impetus of iLearning being sold to Educational Testing Service.   Prior Luis was the Vice President of eBusiness at BCE Teleglobe.   At BCE Teleglobe, he managed a global colocation and MPLS service and Satellite communications targeting Multi-National Corporations.   He was previously VP of Hosting and Data services at AppliedTheory Corporation.   He was on the management team that took the company public.   Prior, Luis held senior management positions at IBM Global Services, Sprint and Cable and Wireless.
Luis is a frequent speaker around the world on topics related to next-generation networking, cloud services, IoT, and the evolution of China's and Asia's Information and Communication Technology (ICT) market. He is also an active member of the business and local community and currently serves on multiple Boards, including board member of CTA and its subsidiaries.